Imagine your logo everywhere… let's make it happen
Your one-stop-shop for all your branding needs.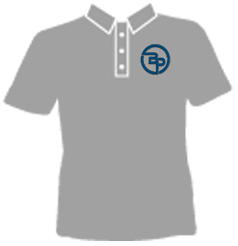 We sell everything from t-shirts, golf shirts, dress shirts, outerwear, team uniforms, lab coats, scrubs, aprons, caps, robes, towels, golf towels and pretty much every other type of apparel you can think of.

Whether you're looking to acknowledge the performance of your employees, the achievement of an athlete, the retirement of a political figure or the bravery of a first responder, Branding Pros can provide everything you need.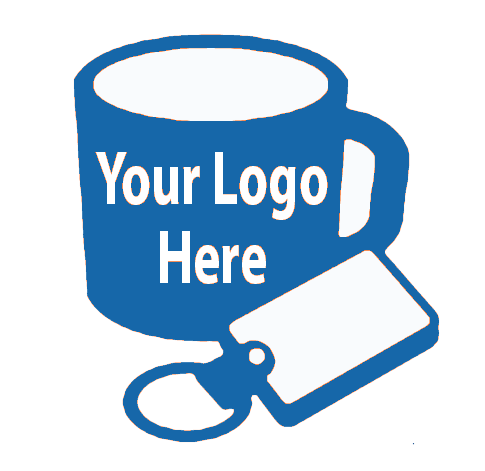 Promotional products are just one way Branding Pros can help you market your business. With over 800,000 items to choose from, Branding Pros can guide you to choose the right give-away, one that perfectly reflects the essence of your business or special event.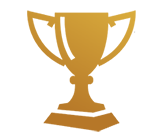 We offer a selection of engraved trophies, plaques and a variety of awards to meet every need and every budget. We have the ability to laser-engrave fine gifts of wood, crystal and acrylic right in our resource center.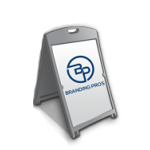 Whether you want to create brand awareness, introduce something new or promote your business at a trade show, we can help you get it done. Trade Show Booths are essential if you want to convey the professional image and impress your potential customers.

At Branding Pros, we make customer service our number one priority. It's this dedication to customer satisfaction and attention to detail that sets us apart from the many promotional products companies you can find online.
Tony is indeed a pro. He produced high quality jerseys with print work for a softball team I sponsor. I was given the opportunity to review proofs before anything was finalized and everything was done right on schedule. He even hand delivered them when they were ready. The price was right, too. It was a seamless experience and I highly recommend Branding Pros for anyone wanting to invest in promotional products.
Bryan Schneider
15:39 23 May 18
I've used Branding Pros for my own company's promotional items as well as recommending them to my clients. Tony and his team have a strong attention to detail and are dedicated to getting the job done right. In one case, they came up with 3 different options on a logo because the original logo did not translate well when embroidered. This extra effort was greatly appreciated and is a perfect example of their 'above and beyond' customer service.
Penny Schouten
00:44 02 May 18
Branding Pros offers great products for any type of business! Tony is probably the nicest person I have ever met always willing to extend a welcoming hand, and participate in any way he can with the community! The products offered are of excellent quality and never disappoint. They deliver their products in an exceptional amount of time, and have the best customer service a local business could offer! Keep up the great work branding pros!
Kayla Pinkston
18:23 19 Apr 18
Tony and the staff at Branding Pros are professional. I was a sent an email with a proof of the embroidery, even though we spoke abut what was to be embroidered on the garments, so i could approve the work prior. Tony even stopped at the office an picked up our fleeces since i was unable to get them to the shop during the normal working hours. and he even went out of his way and brought them to office after the work was completed. The entire office love our fleeces. A big thanks to Tony and his staff at Branding Pros. Will definitely use them again for any thing i need embroidered and or screen printed
Wendy Mendes
13:57 04 May 18
Branding Pros is simply the best when it comes to promotional products. From the start of the process to delivery, what a great experience. With almost limitless options available, to the customer service they provide in helping you find the best choice for your needs and price point, and the attention to detail to make sure you are 100% happy, I highly recommend Tony and his team for all of your branding needs.
Wayne Quint
13:51 19 Apr 18
Fantastic, speedy, personalized service! I work for NYS Parks in Westchester, NY. We had felt vests with embroidery and printing done on them for a wonderful price. We did a lot of research before getting these vests through Branding Pros. We did not give them an easy job - printing on felt is difficult, we are 60 miles south (and they DELIVERED to us for no charge!), and finding the type and color of fleece vest we wanted at a low price was an extra job they were willing to take on! We are very happy with the work they did and will continue to recommend throughout the Parks system.
Julia Jardine
13:53 21 Jun 18
Quality customer service is very important to me. Branding Pros delivers great service and makes the whole experience seamless (no pun intended!). I highly recommend them.
Ellie Savoy
16:25 23 Jun 18
I met Tony D'aquanni a couple of years back and kept him in mind for when I'd be ready to have my brand embroidered and screen printed on apparel. This was my 1st time ordering apparel with my brand and am glad to have been introduced to Tony. He and the staff at Branding Pros were attentive and very meticulous from beginning to end. I'm glad to have established a relationship with Tony and Branding Pros. I won't be going anywhere else and will not only be using their services in future but will be referring other businesses!
Ralph Diaz
15:25 15 Oct 18
Working with Branding Pros has ben a pleasure! Tony is fantastic to work with, quick communication and amazing quality. He will assist you to find the right branded products for your business. I highly recommend them!
Ryan Polasek
14:15 15 Oct 18
Branding Pros is amazing! Very loyal customer service and quality products.
Victoria Jones
18:07 15 Oct 18
We have been using Tony for years and he has always gone to extra lengths to make sure we are well taken care of. Always a pleasure working with him and staff at Branding Pros and they always deliver quality product!
We have been using Branding Pros for years for our service & install techs and comfort advisers uniforms. They also have a wide variety of other products outside of uniforms as well!! Branding Pros products are great quality. The service is impeccable and fast! Thank you Tony and your team for always being there for us. We would highly recommend this company to anyone looking for uniforms or other branding tools.
Tony and his team are really great to work with. If you need recommendations on what is best for you or your company, Tony has excellent choices. We have been very happy with all the imprinted clothing we have bought from them. The lettering, embroidery and screen printing has been perfect.
Lynne Morra
19:42 13 Jun 19
Tony was great to work with! The quality of the t-shirts we ordered, embroidered, were very nice and he promptly delivered to our office. We'll continue to order our company shirts from Branding Pros
Donna Pidala
17:35 15 Jul 19
Quality, price and service
John Didio
16:34 27 Dec 19
Best in the biz....great guys good quality.. Always deliver..
Jay John Catavero Howard
18:42 27 Dec 19
My experience with Branding Pros was extremely professional. Tony was a pleasure to work with. I ordered Dress shirts for my business and the experience was handled in the utmost professionalism. The designs for my shirt was printed on the exact shirt material sample and came out better then we had thought due to the complex detail in the logo. The options the store had for clothing options were quite tasteful, plus aside from clothing, they offer a large amount of promotional items. Pricing was great and the turnaround time was extremely fast. I look forward to working with Tony and Branding Pros again in the future and highly recommend them to anyone and everyone looking for detailed designs on clothing and promotional materials. Thank you Tony and Branding Pros, our shirts get complimented on every time worn!
Branding Pros provide a great service, great products, all at a great price. A pleasure to do business with.
John Richardon
14:13 07 Feb 20
I had a great experience dealing with this company and will continue to use them in the future. I like the fact of being able to deal face to face and not on line. I like to actually be able to try the clothing on before getting my logo put on them. It's nice to make sure the clothes fit the way you want them to. My Logo came out excellent and I was more than satisfied. I highly recommend this company. Tony, the owner was very professional and down to earth as well. The whole staff there was a pleasure to deal with.
Thomas Cooper
13:12 05 Mar 20
I have used Tony and Branding Bros extensively for my personal business, for parties, for gifts and most recently, as team building gifts for my current team. He is always above and beyond. He takes the time to make sure you are getting what you really want. When Tony asks me questions about what I think might be a little detail; I always realize that he knows what he's doing and those little details matter! I cannot say enough about this class act!
Jennifer Burns
18:59 19 Apr 18
A+ in customer service! Everyone was a big help throughout the process. I love the shirts the logo look very good. Highly recommended you won't be sorry.
Infina Development
22:34 28 Jul 20
We at V8 Computing want to Thank Branding Pro and all their employees for helping us transition from a previous vender who went out of business. Branding Pro took the guess work out of transferring our existing information to Branding Pro. They took the time to answer all our questions and provided us with the best guidance to move forward with our purchasing needs. Branding Pro is all about relationships and personal attention and their knowledge of marketing and getting your companies name out there shows their commitment in satisfying their clients. Hats off to you Branding Pro. Keep up the good work!Ray Soto
I am writing a 5 star recommendation for Branding Pro's located in Dutchess County, NY. I recently had several items embroidered for my business. I had several button down shirts, hats and caps done. I just wanted to say, the process couldn't have been any easier. Tony led me through all types shirts to feel and touch. He asked me questions to help narrow down how I planned on using the embroidered shirts.We had extensive catalogs, sizing, styles level of quality to even better quality items for different occasions. I find just like the name implies, company branding is the most important marketing tool that can a small business owner like myself can do. Thank you again Tony and the staff for all the professional help you gave my company.
Franz Constancio
17:37 10 Sep 20
Always professional, quality is top notch. Tony works to give a customer exactly what they ask for. Helping along the way with design. Excellent customer service.
Chuck Beverly
18:53 14 Sep 20
I have been purchasing plaques for several years. Branding Pros gives me an estimated delivery date which is always met. They have made suggestions when I was not sure how to proceed with my project.I have always received a friendly greeting and treated professionally. I recommend Branding Pros for your various screen printing, embroidery needs and plaques.
Robert Boisvert
16:01 03 Sep 20
Fantastic work! Friendly and very accommodating. Diane and Jana helped me out with a huge order and a very tight deadline. They worked through their off time to get it done. I highly recommend them.
robert Fitzsimmons
22:22 30 Dec 20
5 GOLD STARS! Working with Branding Pros is a fabulously stress free experience from creation to final product. Team PONYSITTERS and JL Performance Horses trusts Branding Pros to handle all of their customized apparel.
JL Performance Horses
01:44 07 Feb 21
Branding Pros is wonderful to work with! They handle all of our company uniform needs and they never disappoint! Our employees always look great in their uniforms thanks to Branding Pros!
Alyssa DeRosa
19:17 07 Feb 21
Very professional, very organized...I am expecting outstanding service.
Richard de Coteau
04:31 25 Feb 21
We are located in the Poughkeepsie Plaza!

2600 South Rd
Poughkeepsie, NY 12601